Your Treasure Hunt for your Soul!
Adventure

Experience
Ready to discover your truth?
If you want to learn about the healing aspects of yoga, deepen into yoga psychology or simply use the technologies of yoga for your own personal transformation and self-realisation then Aruna Yoga may be for you!
Aruna Online opens the door to experience the fullness of your own Self, to self enquire, discover the essence of who you are and to become embodied in a conscious way of living.
In this way it is more of a life training than yoga training although its language of expression is indeed yoga!
Aruna Yoga training curriculum comes from its Onsite Yoga Teacher Training Classes and it has been converted to Online Learning, so you are getting the same experience that an onsite student does.
The Benefits of Aruna Online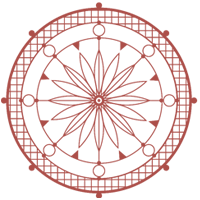 Learn at your own pace
Learn on any connected device at your own pace. Login and have all of your course materials available in seconds.
Review course materials anytime
Log-in and simply review the course materials from wherever you may be located, at any time.
Aruna Membership
A small optional annual fee allows graduates to stay connected and gain exposure as an Aruna teacher.
Aruna Yoga is a healing practice which aim is to awaken the practitioner to their true nature, to the freedom, peace, and truth that is within us all!
From this space of the Infinite Self, all healing, transformation, and awakening is available.
Aruna Online is intended to help develop your personal practice of yoga and leads to self-awareness and personal transformation.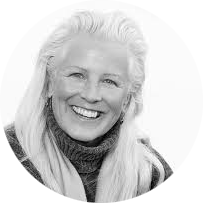 Brandon Bays
Founder, The Journey
"Nicki has a lifelong passion for and love affair with yoga from various traditions and disciplines and she brings her depth of experience and skill to all her classes. She is a woman of true grace who has birthed Aruna yoga through her own living experience of awakening of her true self. And she is a living transmission of that presence. Her yoga is both unique and liberating as she gracefully guides you home to the wholeness of your inner self. You will truly be blessed in working with her as she works on all levels of being: emotionally, spiritually and mentally. People often share that after even just one retreat with Nicki, their lives have transformed in some way."
Aruna Yoga Manual
This book is a manual for Nicki's unique Aruna Yoga Programme for personal awakening, healing and transformation. Her intention is to spread the teachings of Aruna Yoga and healing as widely as possible so that the recognition of the capacity to heal through the body, emotional release, and inner connection is made available to everyone, everywhere!
The journey to self-awareness, awakening, and freedom is available here and now and it is Nicki's highest vision to disseminate this to all beings, without exception.
Contact me to discover the infinite possibilities of Aruna