Ready to discover who you truly are?
Aruna Yoga is a syncretic yoga practice, intended for all type of bodies, and at all stages of mobility or health. There are many physical benefits to Aruna Yoga, as well as positive impacts on the mind and general state of well-being. The practice of Aruna Yoga offers diverse tools which help develop self awareness, increase concentration, help manage emotional challenges and support self regulation.  
The tools of Aruna Yoga can be easily and effectively applied to all areas of life with a view to optimizing physical and mental health and realizing one's fullest potential.
Aruna Yoga can be used as a healing practice that helps awakens us to our true nature. Within this space, healing, transformation, freedom and peace is made available. The deepest invitation is to engage actively in living with awareness in all areas of life.
Aruna Yoga draws from multiple yogic forms and philosophy, including Hatha, Vinyasa, Yin and Kundalini, as well as meditation, Kabbalah, energy healing and using art as an adjunct to the process of self enquiry.
Aruna Yoga teaches how to welcome the present moment and suspend judgment so we can still the mind and practice presence using the body, mind and emotions as a way to cultivate inner connection.
Aruna Yoga Classes
Want to experience the power of Aruna Yoga for yourself?
Check out the schedule for upcoming classes and events
Aruna Yoga Trainings
Aruna Yoga offers a variety of trainings including TRE for personal use and a 200 or 500 hour Yoga Alliance teacher training guided by Nicole Forman and the Aruna team starting in March 2023. 
Aruna Yoga Retreats
Join Nicole on 10th to 13th December for the upcoming Aruna Yoga Hannukah Retreat in Israel.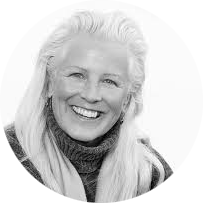 Brandon Bays
Founder, The Journey
"Nicole has a lifelong passion for and love affair with yoga from various traditions and disciplines and she brings her depth of experience and skill to all her classes. She is a woman of true grace who has birthed Aruna yoga through her own living experience of awakening of her true self. And she is a living transmission of that presence. Her yoga is both unique and liberating as she gracefully guides you home to the wholeness of your inner self. You will truly be blessed in working with her as she works on all levels of being: emotionally, spiritually and mentally. People often share that after even just one retreat with Nicole their lives have transformed in some way."
Aruna Yoga Manual
This book is a manual for Nicki's unique Aruna Yoga Programme for personal awakening, healing and transformation. Her intention is to spread the teachings of Aruna Yoga and healing as widely as possible so that the recognition of the capacity to heal through the body, emotional release, and inner connection is made available to everyone, everywhere!
The journey to self-awareness, awakening, and freedom is available here and now and it is Nicki's highest vision to disseminate this to all beings, without exception.
Contact me to discover the infinite possibilities of Aruna